Bayer is a global life science company with expertise in healthcare and agriculture. The company has had a presence in Australia since 1925 and has a long-term commitment to the health and nutrition of all Australians and New Zealanders.
1230 - 1300 GMT +10
Friday 29 July
Efficacy and safety of larotrectinib in pediatric patients with tropomyosin receptor kinase (TRK) fusion-positive cancer
Partner Lunch Symposium 2
Professor David Ziegler
Kids Cancer Centre
Theodore W. Laetsch, MD
Children's Hospital of Philadelphia/University of Pennsylvania
Tropomyosin receptor kinase (TRK) proteins are encoded by the neurotrophic tyrosine receptor kinase (NTRK) genes. NTRK gene fusions have been identified as primary oncogenic drivers in a wide array of tumors. NTRK gene fusions are rare (occurring in <1% of cancers) but are present in many types of adult and pediatric solid tumors.
Testing for NTRK gene fusions should be considered part of the standard diagnostic work-up for solid tumors in order to optimize treatment. Larotrectinib is highly selective, CNS-active TRK inhibitor, approved for pediatric and adult patients with TRK fusion cancer.
In an expanded dataset (n =94) with a longer follow-up, larotrectinib demonstrated rapid and durable tumor-agnostic efficacy, extended survival, and a favorable safety profile in pediatric patients with non-CNS TRK fusion cancer.
These results highlight the importance of testing for NTRK gene fusions in pediatric solid tumors to identify patients most likely to benefit from treatment with TRK inhibitor therapy.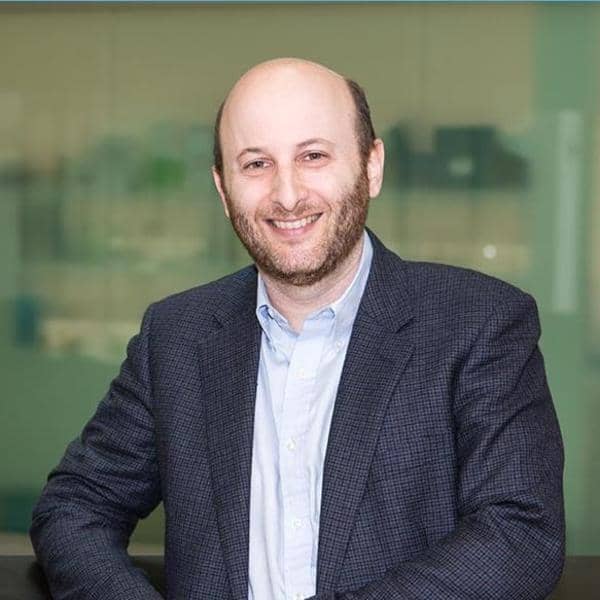 Session Chair: Professor David Ziegler
Senior Paediatric Oncologist, Kids Cancer Centre, Australia
Professor David Ziegler is Group Leader of the Brain Tumours Group at Children's Cancer Institute, and Chair of Clinical Trials for the Zero Childhood Cancer Program, co-led by Children's Cancer Institute and Sydney Children's Hospital Randwick (SCH). He also holds a conjoint appointment with UNSW in the Faculty of Medicine. He is head of the neuro-oncology program at Sydney Children's Hospital, and runs the clinical trials program at the Kids Cancer Centre.
A senior paediatric oncologist in the Kids Cancer Centre, David completed his clinical training at SCH before moving to the US to take up a position as a Fulbright Scholar at the Dana-Farber Cancer Institute, Harvard Medical School and Children's Hospital Boston.
David's research at the Institute is focused on developing targeted therapies for brain cancers, particularly DIPG (diffuse intrinsic pontine glioma), the most aggressive and incurable of all childhood cancers. In 2013, he established Australia's first research program for DIPG, collecting and growing tumour samples from children around Australia and screening drugs against these to identify potential new therapies. He is now looking to find which combinations of these drugs work best.
An important focus of David's work is developing new clinical trials that bring research discoveries into the clinic to treat children with the most aggressive cancers. He has developed and led several innovative national and international trials for children with brain tumours, leukaemia, and solid tumours. He is the clinical lead of trials run through the Zero Childhood Cancer Program and leads the early phase clinical trials program at the Kids Cancer Centre.
Speaker: MD Theodore Laetsch
Associate Professor of Pediatrics, Children's Hospital of Philadelphia/University of Pennsylvania, USA
Dr. Theodore Laetsch is a pediatric oncologist and leads both the Developmental Therapeutics Program (DVL) and the Very Rare Malignant Tumors Program (VRMTP) at the Children's Hospital of Philadelphia, as well as holding national leadership roles in each of these areas within the Children's Oncology Group (COG).
In the DVL program, Dr. Laetsch conducts early phase clinical trials of new treatments for children with difficult to treat cancers, with a particular area of focus including molecularly targeted therapies that are designed to block specific genetic mutations identified in patients' tumors. In particular, Dr. Laetsch leads the pediatric development of TRK inhibitors for children with NTRK gene fusions, and now leads a COG nationwide clinical trial studying the ability to use TRK inhibitors instead of chemotherapy for children with one of these gene fusions.
While individually very uncommon, together very rare malignant tumors comprise over 10% of childhood cancers. Given the rarity of each individual diagnosis, these cancers have been poorly studied and for many patients there are not standard, defined treatments. As the chair of the Rare Tumors Committee for the Children's Oncology Group, Dr. Laetsch is working to advance the study of these tumors and define new ways to treat patients. Dr. Laetsch is hopeful that we can advance the care of patients with these tumors by using cancer genomics to identify targetable mutations as well as studying immunotherapy, which has revolutionized the care of many of these cancers in adult patients.
Finally, Dr. Laetsch is a member of the cellular therapy / chimeric antigen receptor (CAR) T-cell team at the Children's Hospital. Prior to joining the Children's Hospital in 2020, Dr. Laetsch led the pediatric CAR T-cell program at the University of Texas Southwestern Medical Center.
In each of these areas, Dr. Laetsch provides clinical care and conduct research, with an overarching goal of improving treatment options for children with difficult to treat cancers.